When: August 22-25, 2024
Where: Eden Mennonite Church | Get directions
---
Major celebration coming in 2024 of 150 years since our ancestors came to U.S.
Ideas for the celebration are welcomed by the 150th Steering Committee: (Danielle Goering, Rick Krehbiel, Eugene Goering, Kathy Goering) and subcommittee planners.
Send anecdotes from past years to Brian Adams and Casey Adams to compile a book of stories for the 150th celebration to preserve for future generations to appreciate. smolts123@yahoo.com or cpadams992@gmail.com.
Many more events are being planned for this next year to celebrate this important milestone.
Souvenir / Information Booths:
When: October 14
Where: Bethel College Fall Festival
When: October 26
Where: SMCHA Fall Banquet, Faith Mennonite, Newton
When: November 18
Where: Moundridge Christmas Fair
---
Upcoming Events
When: September 30, 2023 @ 8:30am
Where: the Moundridge Museum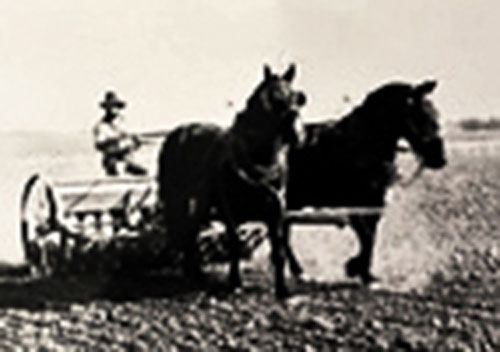 Planting Turkey Red Wheat with Horses event on Saturday, September 30, 2023, just west of the Moundridge Museum. Three teams of horses will show up to plant seed wheat starting at 8:30 a.m. Moundridge Museum will be open and the Farmers Market will have fresh produce to sell there. Seeing those big horses is astonishing. Come and see.
---
Genealogy Workshop with Jerry Juhnke
When: March 18, 2024
Matt Cotton speaking on contemporary Ukraine
Movie of Ulrich Zwingli
Moundridge Arts Council show
Binding and Threshing Wheat demonstrations
Watch for details