General Cemetery Resources
Master List – Kansas & South Dakota Swiss Volhynian Cemeteries: Eden, 1st Christian, Hopefield, Pretty Prairie, West Zion, Salem, Salem-Zion, & Kingman. (5,187 people 10 Nov 2015)
Swiss Volhynian Master List Cemetery Key – Read pdf
Find A Grave – Swiss Cemeteries
---
Hopefield Cemetery
Hopefield Cemetery is adjacent (East) to the Hopefield Church. The Centennial Monument to the Swiss Volhynian pioneers is just West of Hopefield Church. The 1943 monument is located on the road to the Hopefield Church and marks the area where these pioneers first landed.
Hopefield Cemetery is a small cemetery with less than 500 burials. It is located in a beautiful and peaceful area of rural McPherson County. The areas historical significance, beauty, privacy make it an ideal location for burial of your loved one.
Hopefield Cemetery is listed as "Hopefield Cemetery" on the Find A Grave Website. SMCHA does NOT sponsor or control the Find A Grave Website and the site is referenced here for additional information only.
The Cemetery is located 4 miles West of Moundridge on Arrowhead Road, half mile North on 18th Ave, and a half mile back East.
Hopefield Cemetery Occupant List
Hopefield Cemetery Alphabetical List
Cemetery Guidelines
Pictures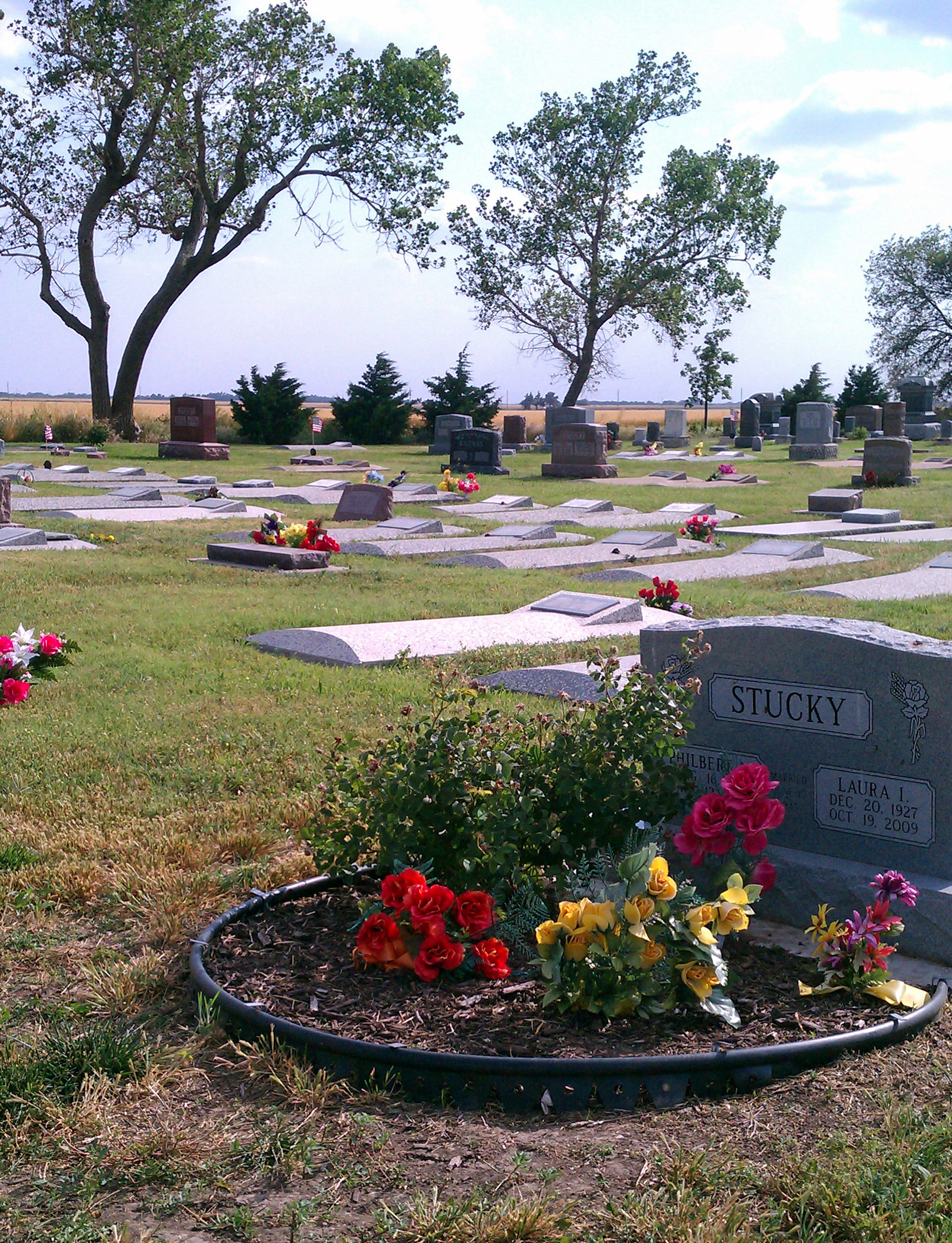 Map